Podcast: Play in new window | Download
Assine o Reloading! Google Podcasts | Spotify | RSS | More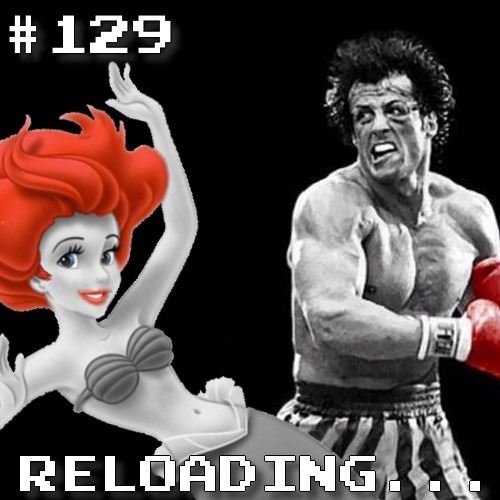 Nesse episódio, Bruno Carvalho, Edu Aurrai e Felipe Mesquita, falaram sobre a demanda do Xbox One X, a invasão do twitter do Playstation, os meios de pagamento no eShop do Switch, e uns videos a mais.
Duração: 109 min
Comentados:
>The Hard Way: A KFC Virtual Reality Training Experience Trailer
>Crossover Final Fantasy X Assassin's Creed
>Metal Gear Solid 2 HD no Nvidia Shield
>Jogo 8bit promocional do "It"
Trailers da Semana:
>Assassin's Creed Origins: Jogo do Poder – Gamescom
>Life Is Strange Before the Storm Gamescom Launch Trailer
>Immortal: Unchained – Announce Trailer
>Age of Empires Definitive Edition – Gamescom 2017 Trailer
>Age of Empires IV Announce Trailer
>Attack on Titan 2 – TEASER TRAILER
>Gran Turismo Sport | Limited Edition Console | PS4
>Bubsy: The Woolies Strike Back – Gameplay Trailer
>THE CREW 2 – GAMESCOM 2017 -GAMEPLAY TRAILER
>Need for Speed Payback Official Gamescom Trailer
>FINAL FANTASY XV POCKET EDITION Announcement Trailer
>FINAL FANTASY XV: WINDOWS EDITION Announcement trailer
>Dragon Ball FighterZ Story and Gameplay Trailer
>Shenmue III – The 1st Teaser
>Far Cry 5: Extended Gameplay Walkthrough
>Fe Official Gamescom Trailer
>Jurassic World Evolution Announcement Trailer
>GWENT: The Witcher Card Game | GWENT Masters
>Ni no Kuni II: Revenant Kingdom – Gamescom Trailer
>Project CARS 2 – Gamescom Trailer
>Nintendo at Gamescom 2017 – first Super Mario Odyssey Luncheon Kingdom gameplay with Koizumi
>Super Nintendo Entertainment System™: Super NES Classic Edition Features Trailer
>BioMutant Announcement Trailer
>Biomutant – Gamescom 2017 Gameplay Sizzle
>Rocket League – Nintendo Switch Battle-Cars Trailer
>"Junkertown: O Plano" | Overwatch
>Overwatch | "Rise and Shine" Short
>Tropico 6 – Gamescom Trailer
>Hearthstone Animated Short: Hearth and Home
>Fire Emblem Warriors – Game Trailer – Gamescom 2017
>ARMS – Introducing Lola Pop – Nintendo Switch
>Naruto to Boruto: Shinobi Striker – PS4/XB1/PC – You're the hero (Gamescom English Trailer)
>Kel'Thuzad Spotlight – Heroes of the Storm
>Obey the Call – Heroes of the Storm
>Metroid: Samus Returns – Overview Trailer – Nintendo 3DS
>TEKKEN 7 DLC #1 Launch Trailer | PS4, XB1, PC
>Injustice 2 – Fighter Pack 2 Revealed!
>GWENT: Thronebreaker
>Anno 1800 – Announcement Trailer
>Monster Hunter: World – Wildspire Waste Trailer
>Star Wars Battlefront 2: Official Starfighter Assault Gameplay Trailer
>Destiny 2 – Trailer Oficial de lançamento
---
O Jogo do 99Vidas!
– 99Vidas: O Jogo na eShop Americana (Nintendo Switch)
– 99Vidas: O Jogo na eShop Européia (Nintendo Switch)
– 99Vidas: O Jogo na PSN Americana (PS3, PS4 e Vita)
– 99Vidas: O Jogo na PSN Brasileira (PS3, PS4 e Vita)
– 99Vidas: O Jogo na XBOX LIVE Brasileira (Xbox One)
– 99Vidas: O Jogo na XBOX LIVE Americana (Xbox One)
– 99Vidas: O Jogo na STEAM (PC)
– 99Vidas: O Jogo versões FÍSICAS (PS4 e PSVita)
---
Envie seus e-mails com sugestões, críticas e comentários para ouvinte@reloading.com.br
Siga o Reloading no Twitter @reloadingbr
Curta nossa página no Facebook http://facebook.com/reloadingbr
Entre na nossa Locadora http://facebook.com/groups/reloadingbr
E também no nosso grupo do Telegram http://t.me/amigosgamersreloading