Podcast: Reproduzir em uma nova janela | Baixar
Assine: Apple Podcasts | Android | RSS | More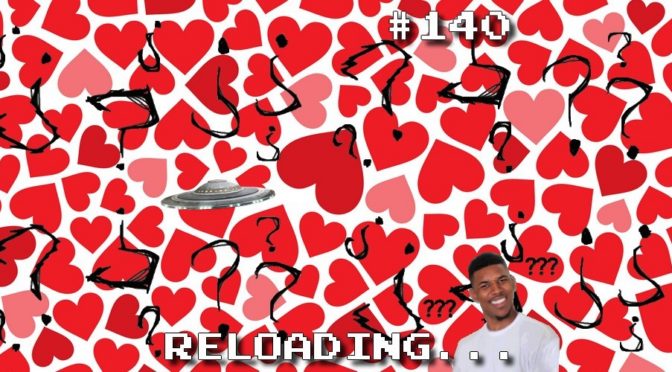 Nesse episódio, Bruno Carvalho, Edu Aurrai e Felipe Mesquita, falaram sobre a chegada dos serviços de vídeo ao Nintendo Switch, o sucesso sem fim de GTA V, os troféus que valem dinheiro no Playstation 4, as previsões do futuro de Assassin's Creed Origins, e algumas simulações extraterrestres a mais.
Duração: 113 min
Comentados:
>New Intel Core Processor Combines High-Performance CPU with Discrete Graphics
>World of Warcraft Classic Announcement

Trailers da Semana:
Apresentando Moira | Overwatch
Hearthstone: Kobolds & Catacumbas!
Trailer Cinemático de World of Warcraft: Battle for Azeroth
Curta animado de Overwatch | "Honor and Glory"
Visão geral das características de World of Warcraft: Battle for Azeroth
ToeJam and Earl: Back In the Groove Overly Cinematic Trailer | Adult Swim Games
System Shock Reboot – Backer Update – November 2017
https://www.youtube.com/watch?time_continue=7&v=lKfnTnZuC5E
1983 – O Ano dos Videogames no Brasil (Edição Blu Ray Full HD) [ZeroQuatroMídia]
Ascent: Infinite Realm – Reveal Trailer
---
O Jogo do 99Vidas!
– 99Vidas: O Jogo na eShop Americana (Nintendo Switch)
– 99Vidas: O Jogo na eShop Européia (Nintendo Switch)
– 99Vidas: O Jogo na PSN Americana (PS3, PS4 e Vita)
– 99Vidas: O Jogo na PSN Brasileira (PS3, PS4 e Vita)
– 99Vidas: O Jogo na XBOX LIVE Brasileira (Xbox One)
– 99Vidas: O Jogo na XBOX LIVE Americana (Xbox One)
– 99Vidas: O Jogo na STEAM (PC)
– 99Vidas: O Jogo versões FÍSICAS (PS4 e PSVita)
---
Envie seus e-mails com sugestões, críticas e comentários para ouvinte@reloading.com.br
Siga o Reloading no Twitter @reloadingbr
Curta nossa página no Facebook http://facebook.com/reloadingbr
Entre na nossa Locadora http://facebook.com/groups/reloadingbr
E também no nosso grupo do Telegram http://t.me/amigosgamersreloading