Podcast: Reproduzir em uma nova janela | Baixar
Assine: Apple Podcasts | Android | RSS | More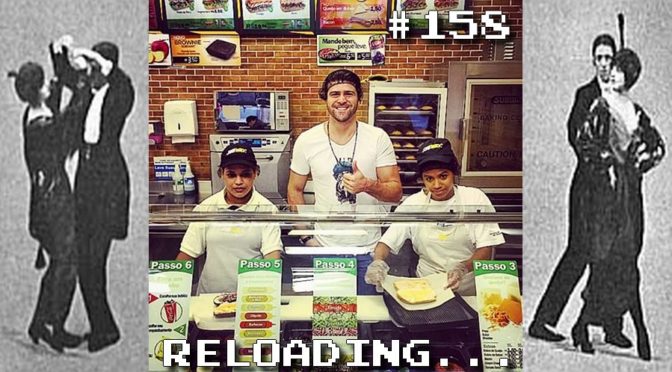 Nesse episódio, Bruno Carvalho, Edu Aurrai e Felipe Mesquita, falaram sobre as "novidades" da SEGA,a expansão dos indies no Nintendo Switch, os planos da Activision para entrar na onda do Battle Royale, e mais.
Duração: 93 min
Comentados:

>Charles Bronson "Hard Times" X Street Fighter
>Trailer de Death Kiss
>Cookie Clicker
>Games For Change – 88 Seconds of Video Games
Trailers da Semana:
Sea of Thieves Gameplay Launch Trailer
Sonic Mania Adventures – Sneak Peek
Sonic [ TOP SECRET ] Game
Sonic X PUMA
ARK: Survival Evolved on Mobile
The Crew 2: Available June 29, 2018 | Gameplay Trailer

Blazing Chrome – Announcement Trailer
SOULCALIBUR VI – Geralt of Rivia (Guest character announcement trailer)
Shadow of the Tomb Raider Teaser Trailer
Narcos video game heading to PC and consoles
Jeff Goldblum returns as Dr. Ian Malcolm in Jurassic World Evolution!

V-Rally 4 | Announcement Trailer

SCAVENGERS Official Reveal Trailer
---
O Jogo do 99Vidas!
– 99Vidas: O Jogo na PSN Americana (PS3, PS4 e Vita)
– 99Vidas: O Jogo na PSN Brasileira (PS3, PS4 e Vita)
– 99Vidas: O Jogo na XBOX LIVE Brasileira (Xbox One)
– 99Vidas: O Jogo na XBOX LIVE Americana (Xbox One)
– 99Vidas: O Jogo na STEAM (PC)
– 99Vidas: O Jogo versões FÍSICAS (PS4 e PSVita)
---
Envie seus e-mails com sugestões, críticas e comentários para ouvinte@reloading.com.br
Siga o Reloading no Twitter @reloadingbr
Curta nossa página no Facebook http://facebook.com/reloadingbr
Entre na nossa Locadora http://facebook.com/groups/reloadingbr
E também no nosso grupo do Telegram http://t.me/amigosgamersreloading