Podcast: Reproduzir em uma nova janela | Baixar
Assine: Apple Podcasts | Android | RSS | More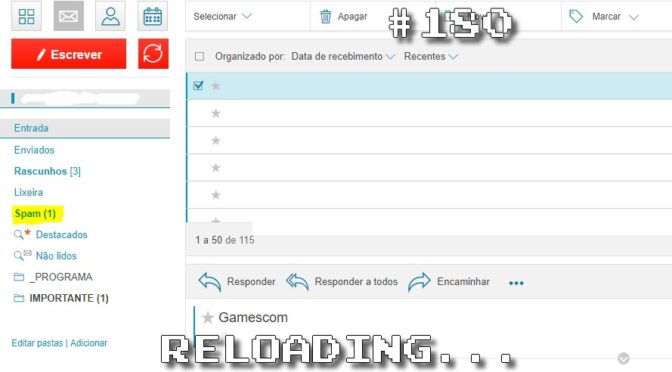 Nesse episódio, Bruno Carvalho, Edu Aurrai e Felipe Mesquita, falaram sobre os destaques da Gamescom 2018, as novas placas de video da NVidia,  as controversas mudanças no TwitchPremium,  o tímido lançamento do serviço de streaming da Steam, e mais.
Duração: 74 min
---
Comentados:

Cineplayers Cast 46 – The Last of Us
Trailers da Semana:
Guacamelee! 2 – Launch Trailer (PS4, Steam)
Life is Strange 2 Official Reveal Trailer
Metro Exodus – gamescom 2018 Trailer
Indie Highlights – 20.08.2018 (Nintendo Switch)
Incoming Codec on Vimeo (Metal Gear Video)
Hearthstone: Laboratório de Beakman #2 – Raios e Centelhas!
Heartstone: Laboratório de Beakman#3 – Fertilizantes para Vegetais Gigantes 
Call of Cthulhu – Gameplay Trailer
The Surge 2 – Gameplay First Look
Curta animado de Overwatch | "Shooting Star"
FIFA 19 | The Journey: Champions | Official Story Trailer
 Shenmue3 ShenhuaProphecy Trailer Gamescom2018
Devil May Cry 5 – Trailer da gamescom 2018 (Legendado em Português)
The Settlers: 25 Years Anniversary Trailer
THE SETTLERS – GAMESCOM ANNOUNCEMENT TRAILER
Halo: The Master Chief Collection | Xbox One X Enhanced Trailer 
DESPERADOS III – Announcement Trailer
Ace Combat 7: Skies Unknown – Gamescom 2018 Trailer
---
O Jogo do 99Vidas!
– 99Vidas: O Jogo na PSN Americana (PS3, PS4 e Vita)
– 99Vidas: O Jogo na PSN Brasileira (PS3, PS4 e Vita)
– 99Vidas: O Jogo na XBOX LIVE Brasileira (Xbox One)
– 99Vidas: O Jogo na XBOX LIVE Americana (Xbox One)
– 99Vidas: O Jogo na STEAM (PC)
– 99Vidas: O Jogo versões FÍSICAS (PS4 e PSVita)
---
Envie seus e-mails com sugestões, críticas e comentários para ouvinte@reloading.com.br
Siga o Reloading no Twitter @reloadingbr
Curta nossa página no Facebook http://facebook.com/reloadingbr
Entre na nossa Locadora http://facebook.com/groups/reloadingbr
E também no nosso grupo do Telegram http://t.me/amigosgamersreloading